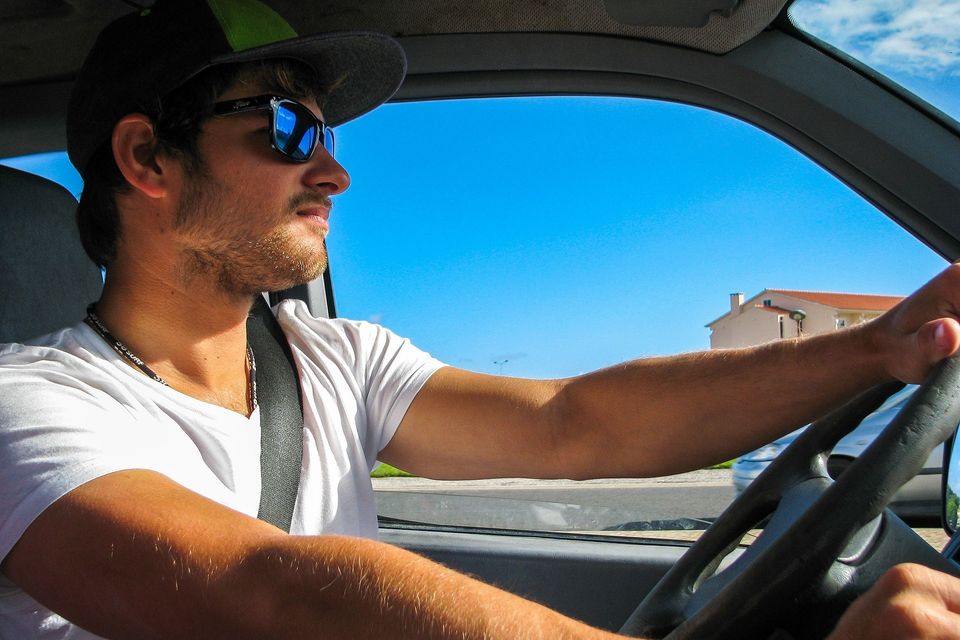 Benefits of Running a Vending Route
Although the benefits are too numerous to mention, we have compiled a list of enticing benefits that will have you asking: "When can I start?"

Flexible Schedule: You make your own work schedule. You're in control.

Part-Time or Full-Time: Great as extra income, very substantial as full-time income. You can even start part-time and earn extra money now, expanding if and when you desire.

Excellent income: Most vending route drivers earn an above average income.

Stay local: Custom routes are created near your home, so driving around can be kept to a minimum.

Greater productivity: You can often do your work when you're most productive. More flexibility to take care of personal appointments and errands. More time to tend to your other responsibilities without jeopardizing your "job". Whether attending a routine dentist appointment or picking a sick kid up from school, with vending, you can work your schedule to where you can fit in important happenings without having to take time off.

More time with loved ones: The typical 9-to-5 work shift takes up most of your day and can be especially difficult to attend your child's events, family functions or other important happenings in life. Long hours in the office can limit the amount of time you're able to spend at home with your loved ones, especially if you work night shifts or long days.

Running a vending route allows for more quality time with family since you're more likely to be nearby, and easily able to adjust your schedule.

Working in an office full-time fills up most of your day, and leaves you with little time to yourself, especially after commuting. It can be so draining that by the time you do get home, you probably won't have the energy to meet with your friends and family.

No more office distractions: Fewer interruptions from office meetings and "chitchat". No more feelings of dread at the idea of returning to the office.

Less sickness: Even as companies are reconfiguring workplaces with plexiglass barriers on desks and special air filters, being on your own, driving around can keep you much safer from communicable diseases.

More time for fitness: You should be able to squeeze in more time for workouts. Go to the gym, take a walk, play sports etc. There are also plenty of other things you'll have time to do around the house to keep you moving: laundry, cleaning, etc. All of those little things that can keep you active.

Tax Break Eligibility: Vending route drivers are more likely to be eligible for tax breaks.

Better Work-Life Balance: Sleep in. Take the day off. Book a vacation with confidence. You call the shots. Doing the things that you enjoy when you choose to can ultimately improve your work-life balance and overall mental health.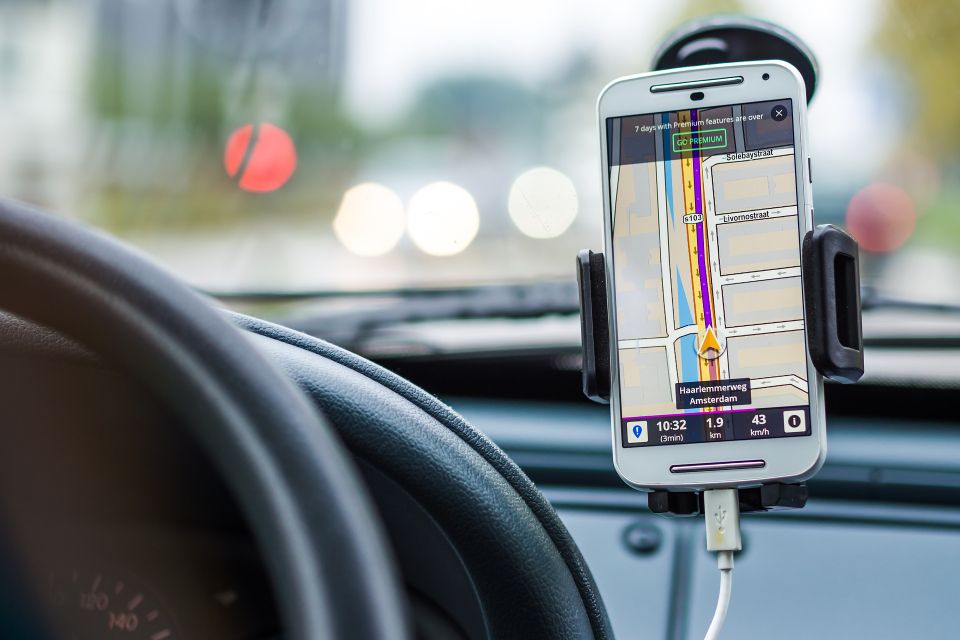 Maintaining an Organized Vending Route
Keep a logbook to help you track your routes, candy purchases, expenses, and other important information. You can use a paper logbook or an electronic logbook app.
​​​​​​​
Make a schedule to help plan out your route ahead of time to stay on track and avoid wasting time. Use a planner or calendar to keep track of your schedule.
​​​​​​​
Keep your vehicle organized. This will ensure you have all the necessary equipment and supplies you need for your job, and keep them organized in your vehicle. This includes tools, maps, and any other items you may need while on the road.
​​​​​​​
Stay up-to-date with your driver's license, insurance, and vehicle registration, making sure all is current. Make sure you also stay informed about any changes to traffic laws or regulations that may affect your routes.
​​​​​​​
It's important to stay focused and alert while driving, so be sure to take breaks when you need them. Plan your breaks in advance so you can stay organized and avoid last-minute delays.
​​​​​​​​​​
By following these tips and putting in a solid effort, you can stay organized and efficient while running your vending route.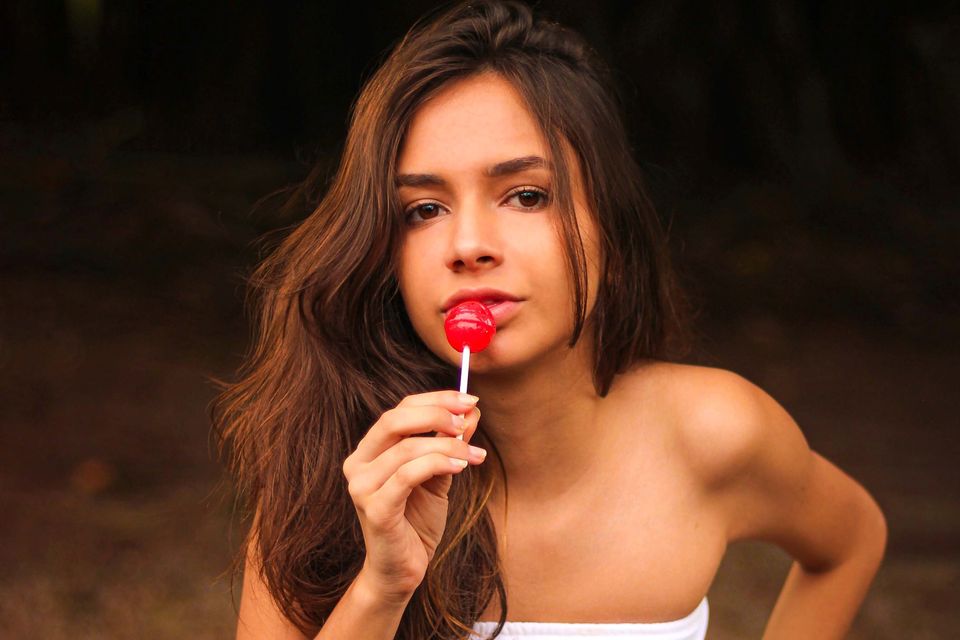 Candy: Impulse Buying Statistics
When candy is placed in an impulse buy situation, the results usually lead to a very high volume of sales.

Shoppers are more inclined to make unplanned purchases at physical stores compared with e-commerce sites. While online retail is growing, its impact on impulse purchasing in not as profound.

This is because brick-and-mortar stores have more control over consumers shopping experiences compared with e-commerce sites. Retailers can make better layout decisions and have more opportunities to engage people's senses and to influence consumers' purchasing decisions.

A 2016 random sample survey of 1,003 American adults conducted by Princeton Survey Research Associates International and commissioned by creditcards.com showed that:

• 5 of every 6 participants claim to routinely make impulse buys

• Nearly 80 percent of impulse buyers made most of their purchases in a store, which experts attribute to the compelling draw of tangible items opposed to online pictures.

• 54 percent of these shoppers having spent $100 or more on such a purchase.

• 61 percent of consumers ages 18 to 29 routinely buy impulsively for themselves.

• Over 30 percent of all consumers make sizeable impulse buys every week, with a median purchase of $30.00.

• Over 40 percent of consumers spend more money than they had planned in stores, while only 25 percent reported online impulse shopping.

Because the consumers' minds have been conditioned to enjoy the novelty of having something new, impulse buying is ingrained in all of us. The mere act of purchasing new items provokes chemical changes in our bodies. Our dopamine levels surge whenever when we make any purchase. A dose of sweet candy gives a quick tasty reward.

We are all hardwired to buy. How retailers can get customers to buy more on the fly depends on a strategic addressing of human nature. It's all about compelling consumers to make a purchase with attractive displays, great selections and low prices. Giving them what they want during the magic of the moment.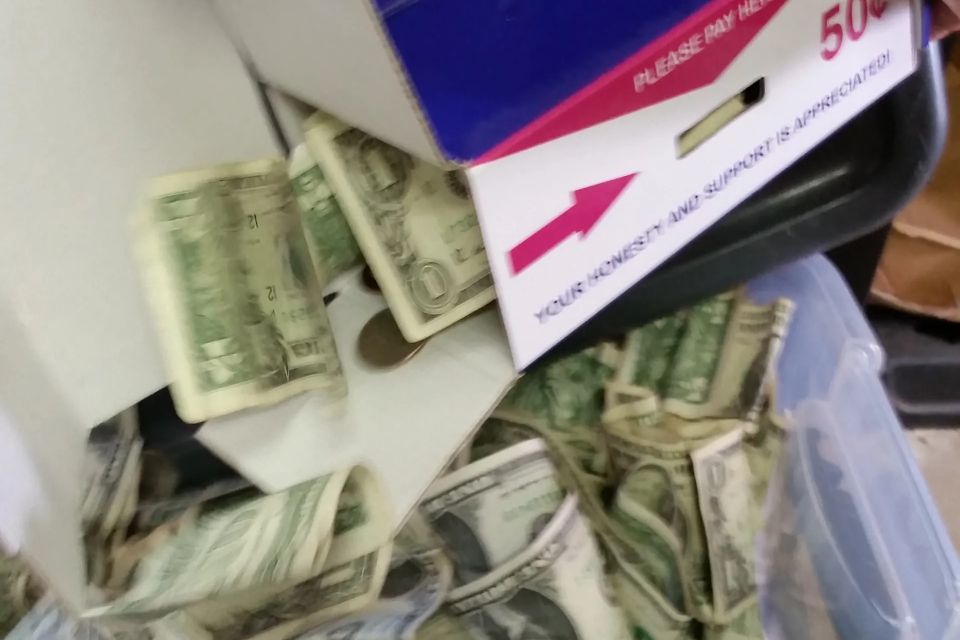 Servicing Your Honor Box Vending Route Like a Pro
Once your honor boxes are placed in locations, you will need to allow for a bit of time for them to bring in the money. It is a little like fishing; you bait the hook, cast out the line, and reel in the catch. In this case you have loaded up the boxes with candy, set them at the location, and you are now waiting for the right moment to "reel in the catch". When first starting out, it is best to wait approximately one to two weeks to return to the first stop.

Load up your vehicle with as many boxes as possible. Bring a Tupperware/Rubbermaid bucket to dump all of the bills and coins into. Also, bring a trash bag for the trash scraps that you will inevitably encounter while servicing your box. Bring a sharp knife to cut into the piece of tape sealing the entry of the coin box part of the boxes. You will need a roll of packing tape to re-seal your boxes.

An extra trash bag sometimes comes in handy. If it starts to rain, you can cover up the box while you are running in and out of the locations.

Walk into the location with a box that's pre-loaded with candy so that you can "swap" that pre-loaded box for the one that's already been there a while collecting money. It's always best to service that way, so that you are not standing around the location making a scene while opening, refilling the candy and collecting the money. Do all of the money emptying and candy refilling while inside or around your car. This will enable a smooth and quick operation.

Once you are back in your car, take accurate notes so that you are able to service and supply your boxes efficiently. When you have determined that a particular location is a high-volume location, take note so that you can increase the inventory and service the location more frequently. Same goes for a slower location. A pen, yellow highlighter and a clip board with your note pad/locations list fastened to it would come in handy for all of this.

Put the bills in one stack. You can roll up the quarters, dimes, nickels and pennies and put them into paper tubes if you like, but these days all of your coins can be brought straight into the bank. Most banks have a change counting machine available. Credit unions will usually have a change counting machine that you can use at no extra charge if you have an account with them. And you can have it all deposited directly into your account!

Make sure you are sending money to your charity regularly. It is a privilege that you are able to represent them, and it sure feels good to you when you are making your monthly pledge. Keep records so that you are reminded to pay monthly. You should also keep those records for tax purposes.

Helpful Tips:
Try to service your locations in daylight hours. You are dealing with cash, so you will want to play it safe.
Drive carefully, and park carefully.
​​​​​​​
Prepare as many boxes as possible while at home to minimize the need to load up boxes with candy and lollipops while on the road.
​​​​​​​​​​​​​​
Bring a squirt bottle of all-purpose cleaner like, Oxy-Clean, Comet, Spic and Span, Windex, etc. to give your boxes a quick shine.
​​​​​​​
Repair any damaged boxes with cardboard scraps and packing tape.
​​​​​​​
Be polite and courteous to other vending, brochure, magazine, etc. displays. Do not assume that anyone particular competitor did anything to your boxes. Any kind of "retaliation" will come back to haunt you, so don't jump to any conclusions.
​​​​​​​
Try to help keep the area around your box neat, tidy and clean. Throw away any old brochures, trash etc.
​​​​​​​
Reward your location owners and workers as much as possible. Which brings us to…
Another Helpful Tip: Give occasional gifts

Gifts usually encourage workers and store owners to guard over your box. It also increases the likelihood that they will let you leave your candy box in permanently.

Small gifts are all you need to give to any store owner, manager or employee. You can find small, inexpensive gifts at Dollar Stores, Walmart, Target, Staples, Office Depot and other discount stores. We also recommend Amazon.com or Ebay.com for some excellent deals on bulk items. Keep a few on hand and in the car when running your route.

Inexpensive Gift Ideas:
Calculators

Key Chains

Pens

Can Coolers

Promotional Gifts
Act Professional!

Even though vending is generally a laid back, simple job, it is important to act like a true professional. Adhere to a high set of standards. Maintain skill, good judgment, and polite behavior, and you will be greatly rewarded.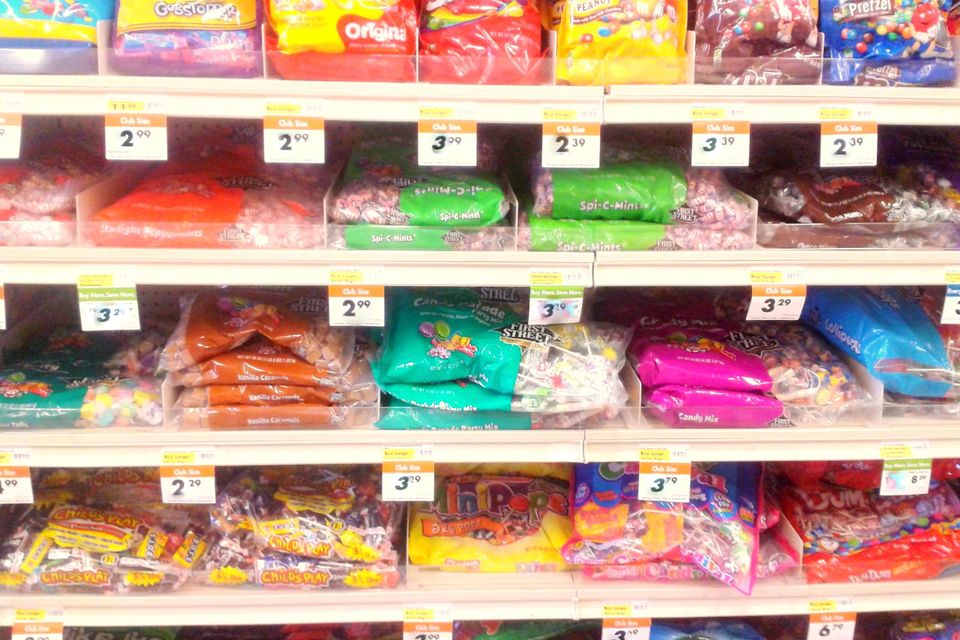 Candy Purchasing Tips
It is always best to find a few local sources so that you can quickly purchase candy as needed, and to avoid shipping costs.

Bring a calculator, pen and a pad of paper to record the different prices. Watch for fliers, coupons and store specials to get even greater discounts.

You should be paying between 1 cents to 5 cents per piece of candy. Route drivers commonly charge "50c or three for $1.00" (as you can see, there is a nice profit margin).

Great Lollipop Selections:
Tootsie Pops
Charms Blow Pops
Charms Mini Pops
Chupa Chups

Great Hard Candy Selections:
 
Laffy Taffy

Skittles

Twizzlers

Jolly Ranchers
Sour Fruit Balls
Fruit Gems
Great Chocolate Selections:
York Peppermint Patties

Mini Chocolates (Reese's, Snickers, M&M's etc.)
Basically, any type of individually wrapped candy works well. Chocolate is risky because as it melts it becomes less desirable (best in winter months).

It is important to know which candies work best, and we will share all of our knowledge with you. We furnish you with a quick start guide that has lots of tips and tricks and trade secrets. We also email you information and updates to make sure you are pointed in the right direction, and maximizing your income.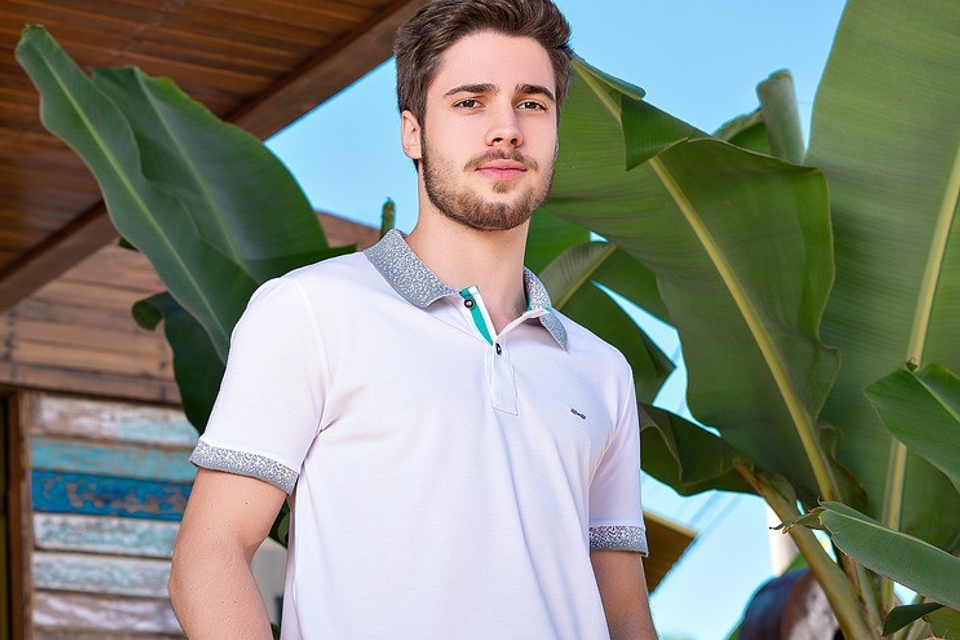 Dressing for Success
Even though vending is a simple, laid-back business, the importance of looking professional cannot be understated.

It is not expected for you to wear suit and tie. That would be overdoing it, and that "look" would actually make things backfire.

Dressing in business casual is strongly suggested for maximum results. Save the torn-up jeans and wrinkled t-shirt for your free time when you are not working. As you are starting a vending business, you will want to make sure you put your best foot forward, and that means no flip flops!

Everybody has strong points that they can accentuate.

For Men: Putting on a nice button-up or polo shirt is a very good professional step that will make you look positive all the way. With all of the extra pockets, cargo pants or shorts can be functional along with being a smart look. Sensible and comfortable shoes are a good call.

For Women: Business casual is the standard dress code for running a vending route. Basically, any appropriate outfit that appears smart without seeming overly formal. You should dress in what you feel most comfortable, and still look professional and trustworthy. There's no need to wear a suit, but you should still aim for a polished look. Make sure to wear comfy shoes, there's no need to wear heels. And make sure you don't overdo the jewelry or accessories.

In warm weather, light colors and attire with light and breathable materials are ideal for warm weather. Avoid overly tight styles that can generate heat. In the winter layering with a light sweater can be appropriate for the cold weather.

Dressing the part is also good for programming your mental psyche. The feeling of putting on work clothes puts you in motion for success. It's like getting into character for a movie star or actor.

By setting yourself apart from everyone else, chances are you will be able to get into those extra profitable accounts while your competitors are left in the dust.

Whether you are doing soda machines, bulk candy vending or simple honor boxes, these common sense rules apply.

These days, there's quite a few competitors that do not behave professionally. You will have a great advantage over them by following these simple rules and dressing for success!