Candy Purchasing Tips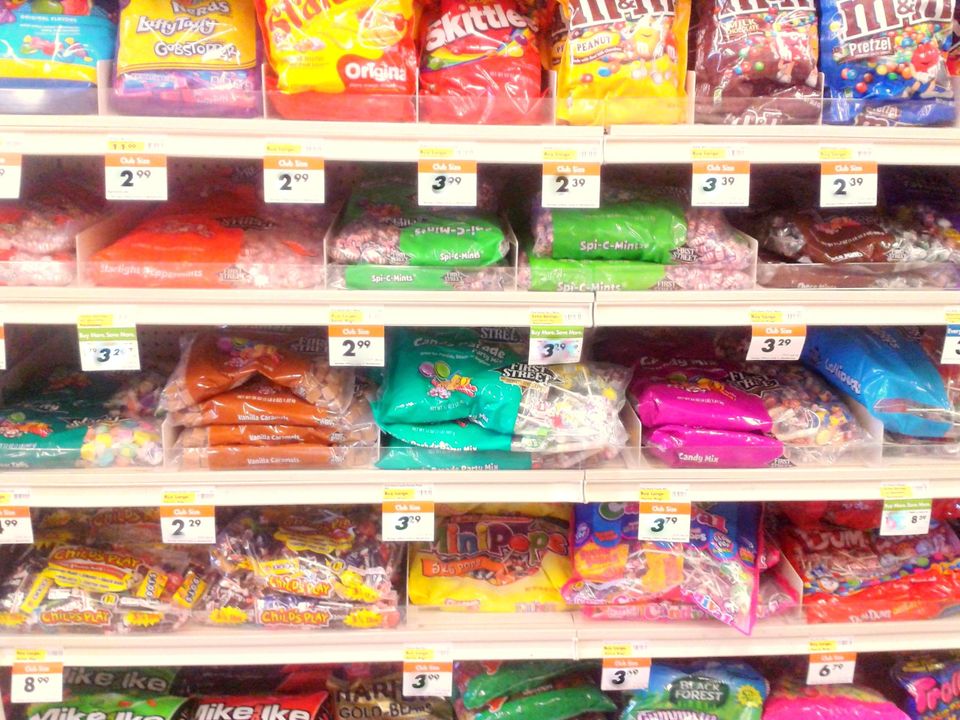 It is always best to find a few local sources so that you can quickly purchase candy as needed, and to avoid shipping costs.

Bring a calculator, pen and a pad of paper to record the different prices. Watch for fliers, coupons and store specials to get even greater discounts.

You should be paying between 1 cents to 5 cents per piece of candy. Route drivers commonly charge "50c or three for $1.00" (as you can see, there is a nice profit margin).

Great Lollipop Selections:
Tootsie Pops
Charms Blow Pops
Charms Mini Pops
Chupa Chups
Great Hard Candy Selections:
Laffy Taffy
Skittles
Twizzlers
Jolly Ranchers
Sour Fruit Balls
Fruit Gems
Great Chocolate Selections:
York Peppermint Patties

Mini Chocolates (Reese's, Snickers, M&M's etc.)
Basically, any type of individually wrapped candy works well. Chocolate is risky because as it melts it becomes less desirable (best in winter months).

It is important to know which candies work best, and we will share all of our knowledge with you. We furnish you with a quick start guide that has lots of tips and tricks and trade secrets. We also email you information and updates to make sure you are pointed in the right direction, and maximizing your income.