Questions?
Call Us
(800) 327-7750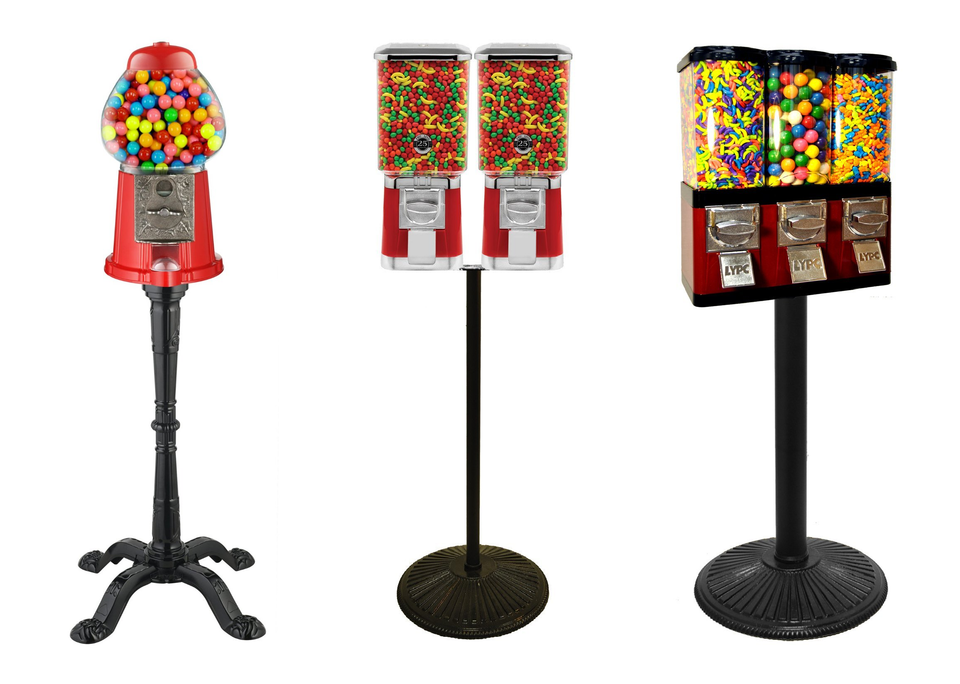 Custom Vending Machine Locations

This is a service for if you already own vending machines.
This service provides LOCATIONS ONLY.

Finally, a better way to find locations for your vending machines. We offer the most effective, practical and low-cost solution. Telemarketing. We have perfected the process of getting locations, and we demand excellence.

Our professional telemarketing will secure high-volume, highest-quality, high-traffic locations for your vending machines. We have a solid base of professional telemarketers that have many years of experience getting permission/approval.

We will do all of the "sales" over the phone, thoroughly explaining all of the details to each location. You just go set them up.

The entire process takes 2 to 3 weeks.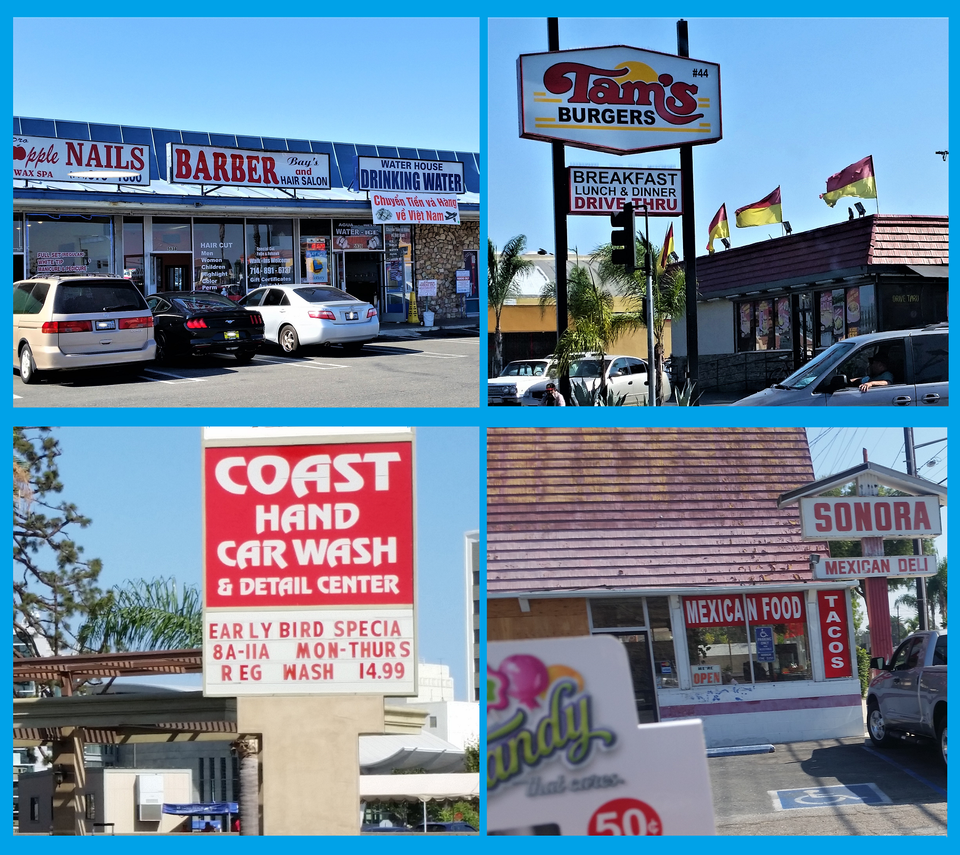 We typically call on:
​​​​​​​
​​​​​​​
​​​​​​​
​​​​​​​
​​​​​​​
​​​​​​​
​​​​​​​​​​​​​​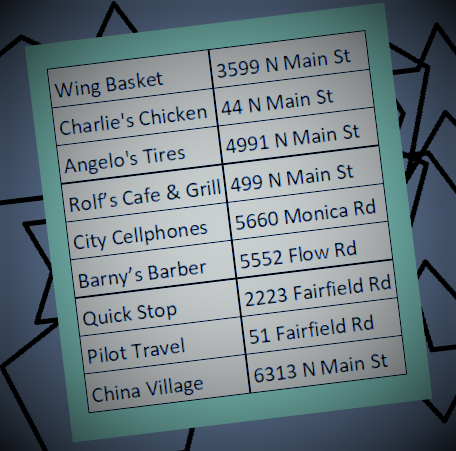 Completed spreadsheet details:
Please Note:
To get these placed efficiently, we let the merchants know that with a portion of proceeds given to charity. For us to get your vending units placed, we ask that you are aligned with a charity outreach program. All of your vending units must have stickers that represent a charity, with a portion of proceeds given to charity.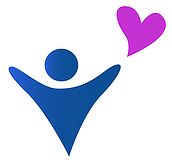 Here are some charities with
vending outreach programs:
National Children's Cancer Society
WEBSITE:
theNCCS.org
TEL: (800) 532-6459
American Association for Lost Children
WEBSITE:
AAFLC.org
TEL: (800) 375-5683
Vendors For Veterans
WEBSITE: 
VendorsForVeterans.org
TEL: (702) 475-1544
Here's our requirements:
Minimum order of 5 Vending Machines
1, 2 or 3 head vending machines only (no large vending apparatus)
Vending Machines must have stickers that represent a charity, with a portion of proceeds given to charity
​​​​​​​
Zip Code(s) of the area you desire. We try our very best to get locations within a very tight radius. Depending on the population density we typically will secure locations within a 1 to 15-mile radius. 
Go to: ZipMaps.net for help on choosing zip code/areas.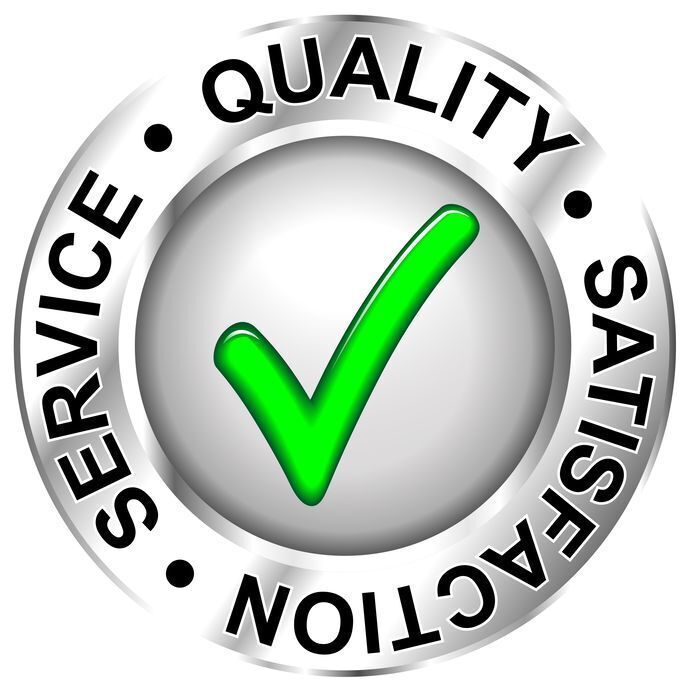 We replace duds
If necessary, buyer has privilege to return any rejected locations for replacement within 30 days of receipt. If within the first 30 days you get any rejections, let us know which locations did not work out and we will replace them within 2 weeks. That's our total commitment to excellence.

(Custom location lists are considered intellectual property and proprietary information, and cannot be returned after ordered. Since telemarketing is a costly procedure, and services are rendered, we do not offer a money back guarantee).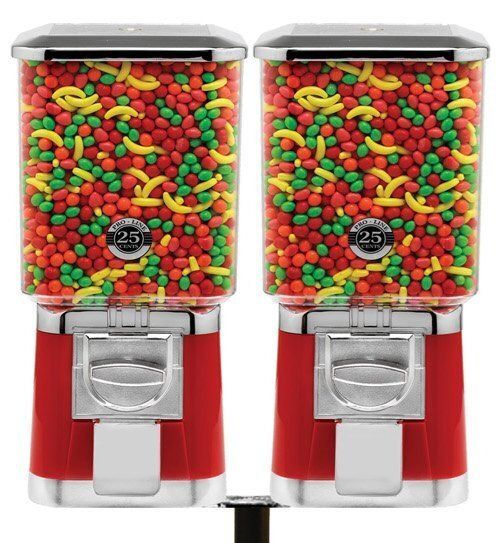 To Get Started:
1. Fill out and send questionnaire form below

2. Click below on to the "Review and Purchase" link

3. Select quantity

4. Allow 1 to 2 weeks for delivery (getting solid locations takes a bit of time)

We will email you an Excel spreadsheet upon completion.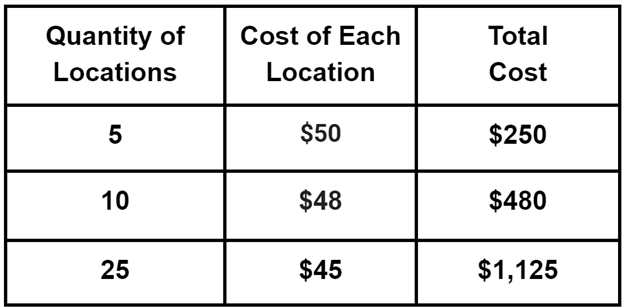 Questions?
Call Us
(800) 327-7750
Questionnaire:
To customize your locations, and for us to serve you better,
please give us details using the form below.